Invisalign® in North York Toronto, ON - Astra Dental
GREAT PROMOTIONS


with affordable prices and payment plans starting from $100/monthly.




Free Invisalign Consult spots still available.
We are Silver + Provider.
Call Now
Invisalign is a clear tray orthodontic system that helps straighten your teeth with less discomfort and faster than you ever thought possible!
Just like traditional braces, Invisalign aligners put a small amount of pressure on the teeth to move them into place. Unlike traditional braces, they are made of a clear and completely removable plastic that you can take out during eating, brushing and flossing, or important events.
Why choose Invisalign to straighten your smile?
Aesthetically pleasant as they are clear and hardly noticeable
No poking wires
No metal brackets
Can be removed to eat and you can enjoy all your favourite meals
Can be removed to clean your teeth properly
Treatment can be accomplished faster than traditional brackets
Fewer visits to our Toronto dental office and some can be done virtually
More comfortable than traditional brackets
No wire adjustments means a more pain-free experience
Affordable prices and payment plans starting from $100/monthly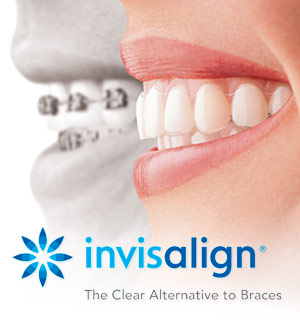 The Invisalign Treatment Process

Dr. Guerrero uses proprietary Invisalign software to design a plan for moving your teeth from their current positions into the best possible alignment. This movement will be broken down into several stages. Each stage comes with a unique set of clear aligners. You wear each set of trays for two weeks, taking them out to eat, brush, and floss, for a minimum of 20 hours per day. You will then move on to the next set of aligners in your series to accomplish the next stage of tooth movement.
At the beginning of treatment, you'll need to visit our Toronto dental office every four weeks for follow-ups; later on in treatment, your appointments will be six to eight weeks apart. To ensure that your treatment is progressing on time, Dr. Guerrero will see you at every visit.
Is Invisalign right for you?

Thanks to advancements in clear aligner technology, today, most malocclusions can be treated with Invisalign, including crowding, spaces, open bites, overjet, underbite, deep bite, and crossbite. There are still some situations for which traditional braces would still be best. We will discuss the best treatment for your smile in detail with you during your appointment.
Invisalign treatment works best for older teenagers and adults. It is up to YOU to make sure to wear your aligners for at least 20 hours per day and change your aligner sets as prescribed by Dr. Guerrero.
To determine if you are a candidate for Invisalign treatment, you will need to visit Astra Dental for a Free Invisalign Assessment. During your appointment, Dr. Guerrero will review your dental condition, perform a dental exam, and take digital scans, X-rays, and pictures.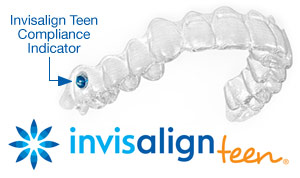 Invisalign for Teens
In the past several years, two features have been added to make Invisalign a more appropriate orthodontic treatment method for teenagers. Special "eruption tabs" hold the appropriate amount of space open for molars that have not fully grown in. Invisalign for teens also comes with "compliance indicators" built into the aligner material, which fade with wear. This allows parents, teens, and Dr. Guerrero, to make sure the trays are being worn as prescribed. Treatment with Invisalign can only be successful if this is the case.

See what your SMILE could look like by using this simulator. https://providerbio.invisalign.com/sv/asantaz5

Schedule an appointment at Astra Dental!
Interested in getting Invisalign for you or a loved one? Astra Dental is one of Toronto's premier Invisalign providers. Call our Toronto, ON dental office now at (416) 640-0070 to set up a FREE consultation. Call today!